News
Four years ago, ATOM presented its first machine TC105 to the All-in-Print fair, which was a brilliant start, a phenomenon, and a new vigor into the world screen press industry. Now, we come back to the fair again with the classic, a more reliable, intelligent TC-105. (Dated from 24th -28th OCT, BOOTH NO.: N4A111 )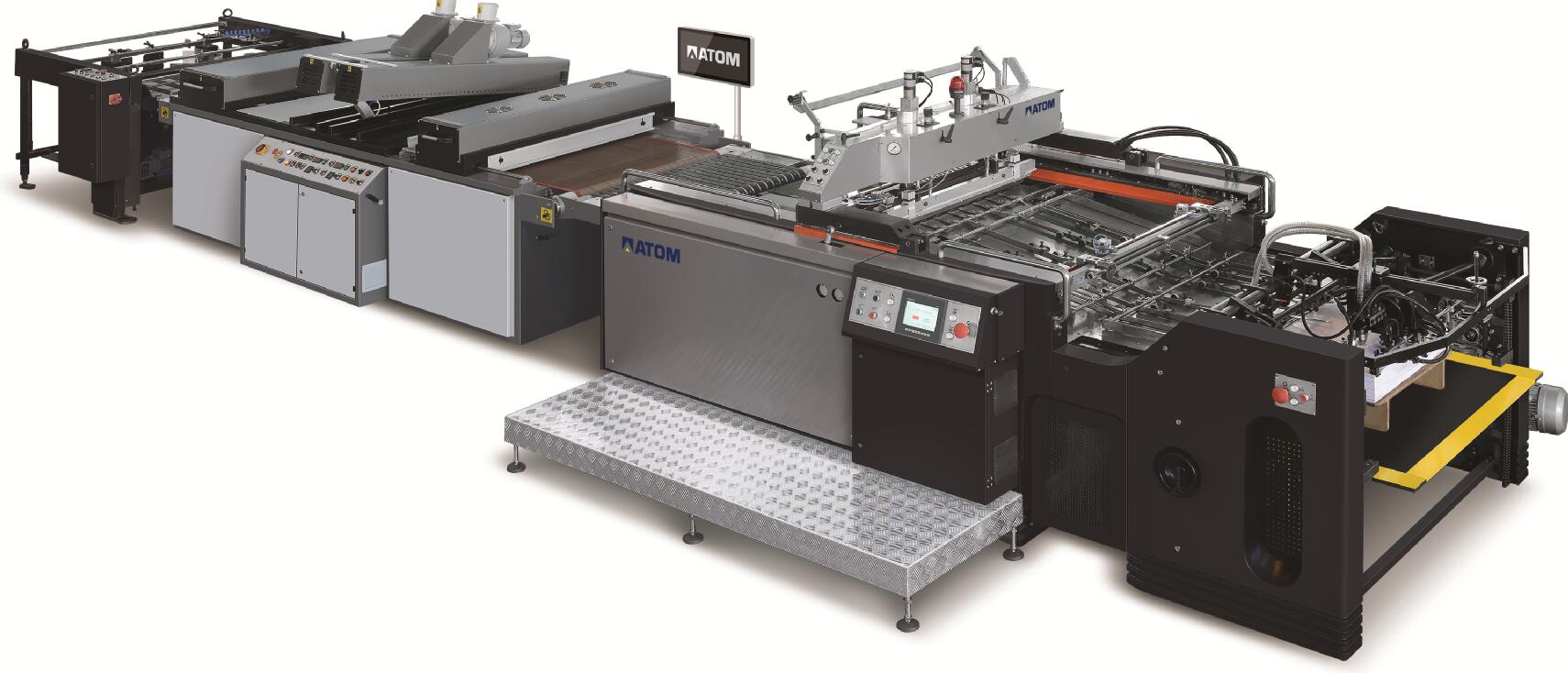 The history
The philosophy of Atom, a company with years of experience in screen press, is to be creative and enterprising. Soon after being ranked as the best screen press producer in China, the company is reborn and eager to be the only best in the world.
After years of sweating and painful hard work, Atom had met its breakthrough, the TC-105 screen press, which is expected to stand under the spotlight of world printing industry. With the combination of world's latest technology, the new TC-105 is steel-solid, metal- glistening, with its deep and rhythmical growl at the speed of 4200 sheets per hour, the fastest in the world.
The classic, TC-105
Grey iron (HT250) casted in polyester sand patterns, the one-piece frame is steel-rigid and provides the highest level of printing accuracy even under its wind speed. The highly intelligent press is easy to operate and adjust by its open loading board of feeder and separate screen frame structure. Pneumatic-control squeegee system guarantees constant pressure, a key to top-quality printing. Adopted classical stop cylinder and pneumatic squeegees system, the TC-105 is now just accurate in slow paces but can reach max. speed of 4200 sheets per hour, the fastest t in world standard.
In past years, TC-105 has been wildly accepted by customers in Europe and North America.
Shared with same philosophy, SHM has been the sole exclusive agent of ATOM in the world. Authentic and vigorous, the sales and service team of SHM is ready to present ATOM to meet the world's most demanding customers at the All-in-print fair.